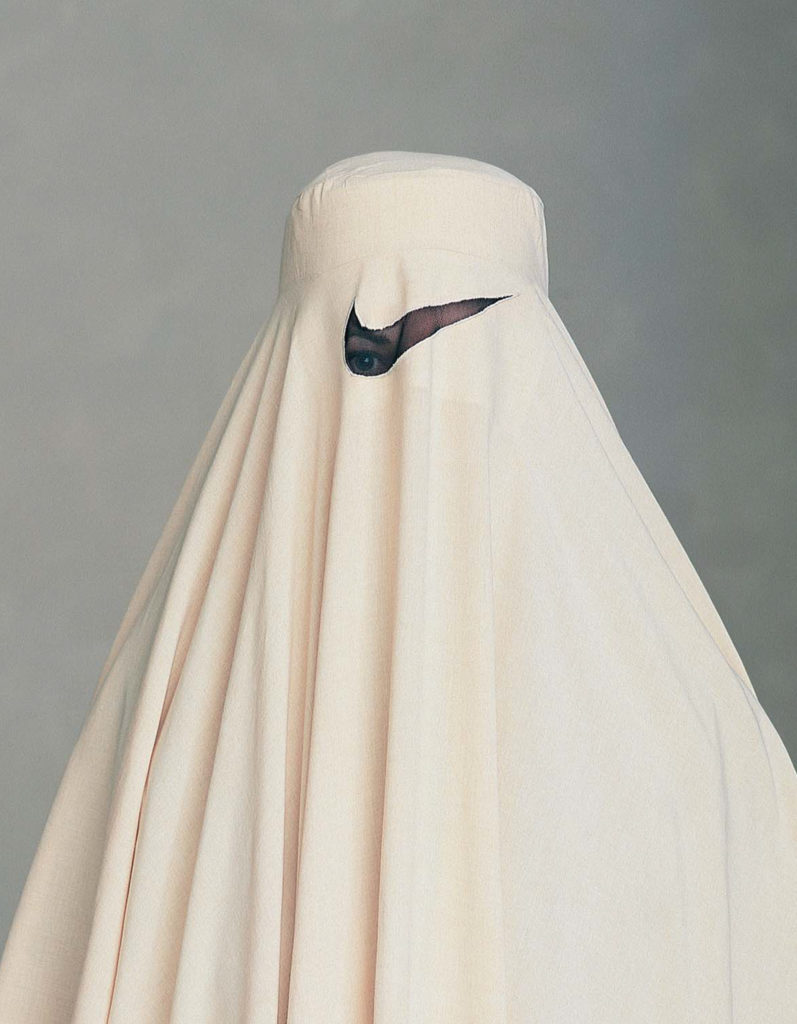 Burka Nike z cyklu Converse , Cprint variabilní rozměr ,  rok 2005     /     Burka Nike (part of Converse) , object, Cprint,  variable sizes, 2005
Koncept Converse
Část práce ve skupině PodeBal: cyklus Converse se skládá z objektů – trdičních muslimských výrobků, které jsou designovány tak jak by mohly vypadat, kdyby je vyráběly západní nadnárodní firmy pro muslimské spotřebitele.
Concept Converse
The project Converse consists of objects, photographs, video and performance. Objects, typically associated with Muslim cultures, were branded by famous western multinational companies for Muslim consumers. Part of the Converse project is a performance – presentation for managers – entitled United Brands for World Peace.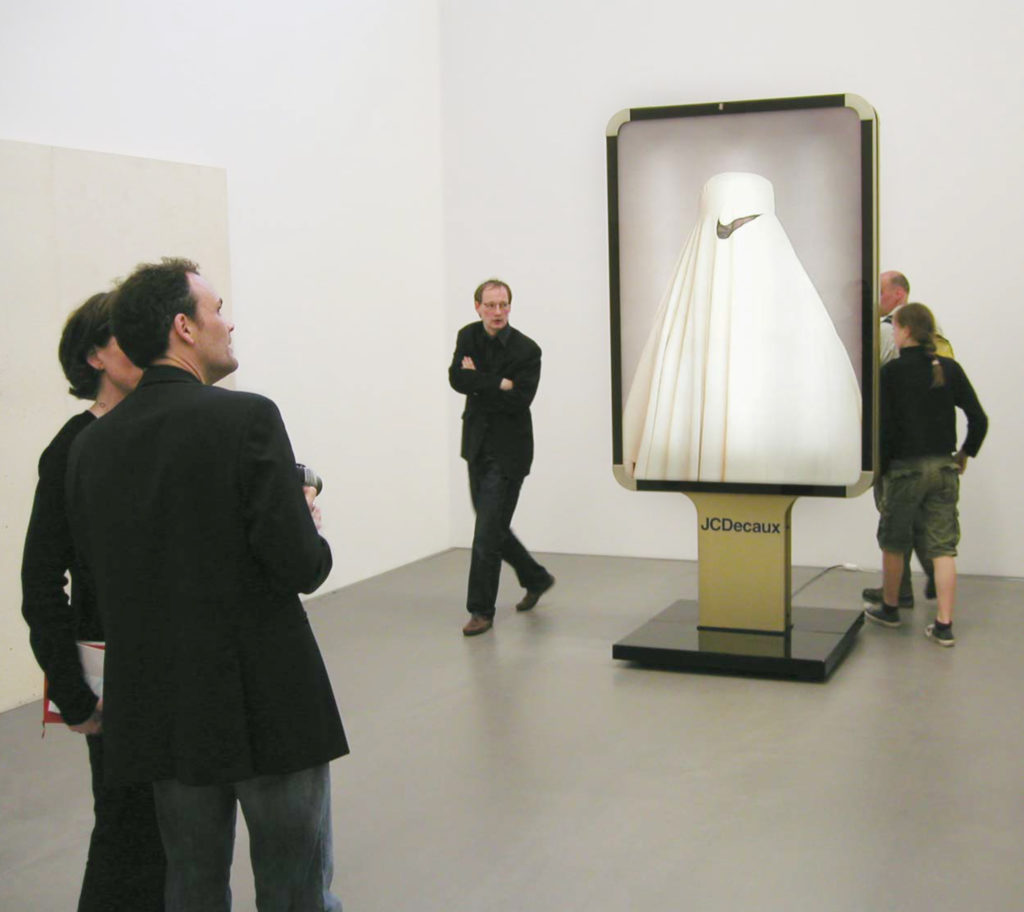 pohled do instalace výstavy Ballkunstler v Museum der Bildenden Kunste v Lipsku v Německu roku 2006
Installation view at the exhibition Ballkünstler in Museum der Bildenden Künste, Leipzig, Germany, 2006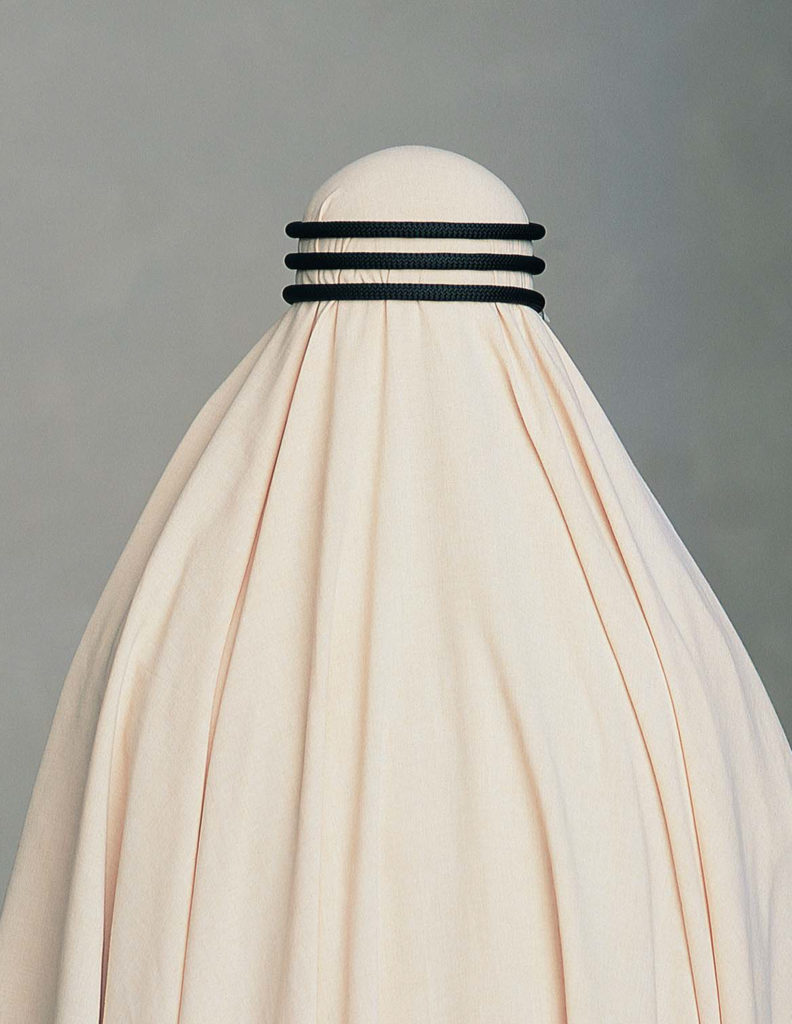 Ghutra Adidas z cyklu Converse,  Cprint variabilní rozměr, rok 2005      /   Ghutra Adidas (part of Converse), object, Cprint.,variable sizes, 2005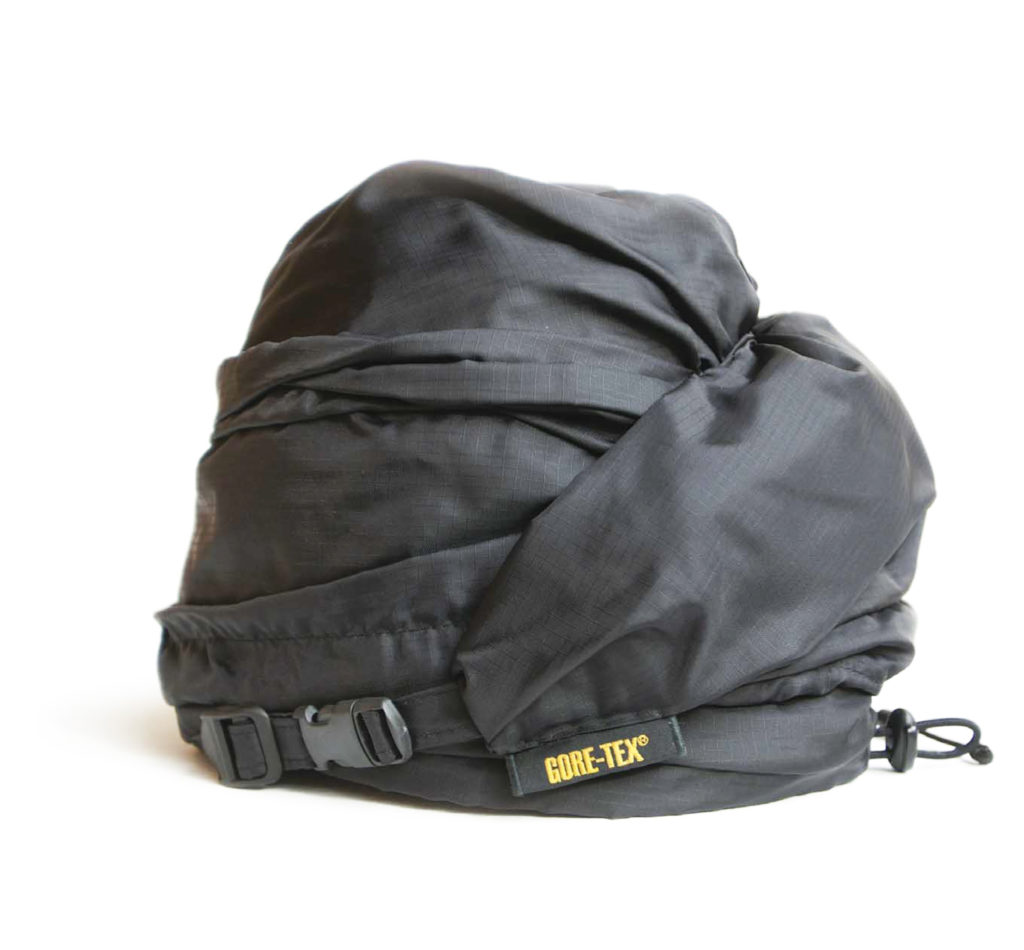 Turban Gore-Tex , mixed media, 2005   /   Turban Gore-Tex (part of Converse), object, mixed media, 2005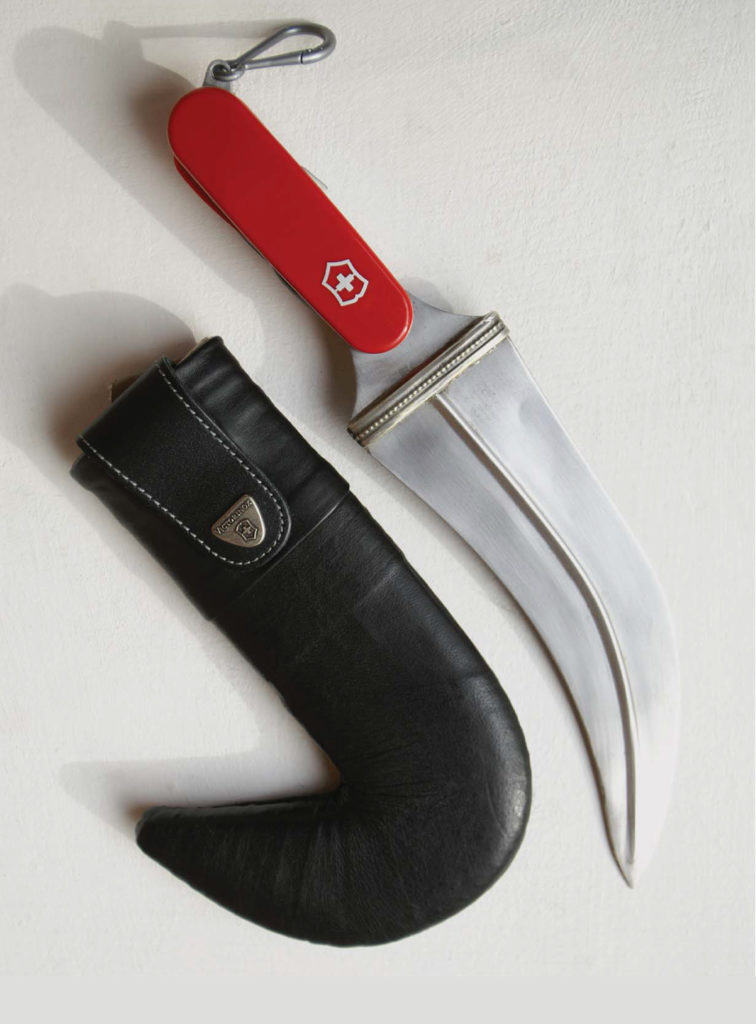 Jambia Victorinox , mixed media, 30 x 10 cm, 2005   /   Jambia Victorinox, object, mixed media, 2005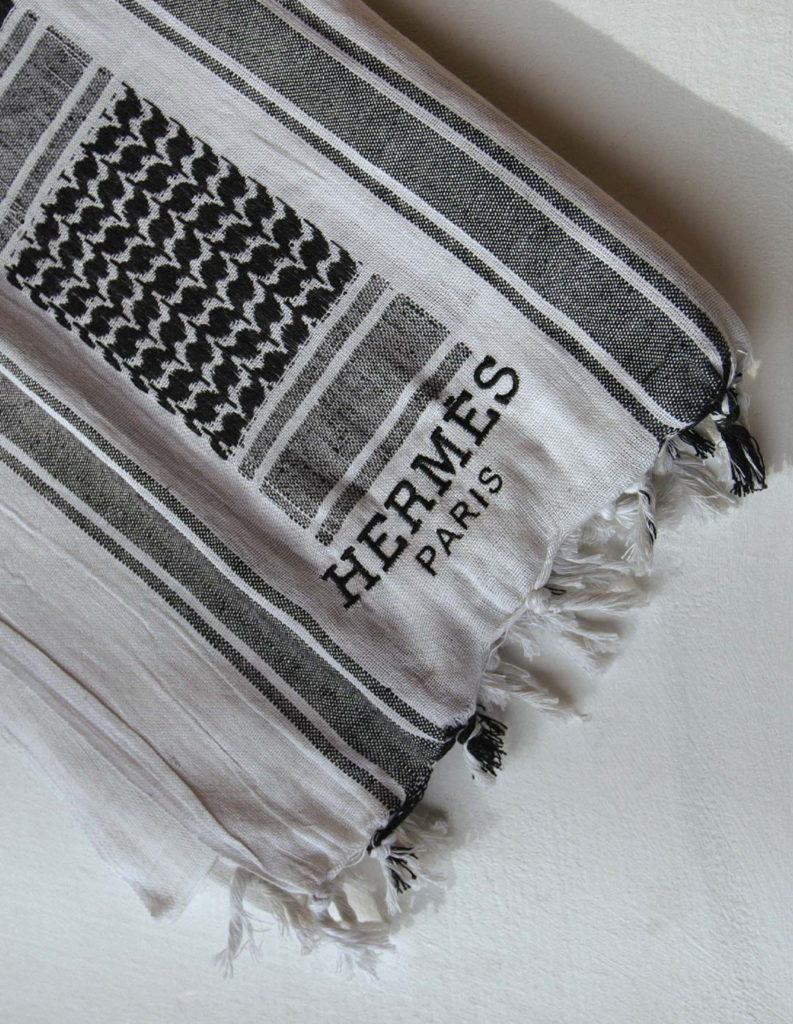 Ghutra Hermés , výšivka na textilii, 2005  /  Ghutra Hermés , object, embroidery on textile, 2005