Multicultural Heaven – Diana & Michael, print on canvas / 2005 / 120 x 120 cm,
Multikulturní nebe
Série vznikala již v roce 2005 jako reakce na stále trvající boj mezi různými světovými kulturami a rasami. Koncept vychází z představy hypotetického multikulturního nebe – místa, kde se setkávají osobnosti různých kultur, náboženství a ideologií. Kromě nadhledu, by z takového setkání v multikulturním nebi, asi vyzařovala i jistá dávka absurdního humoru, který může být zde na zemi lékem proti stálým konfliktům. Koncept je také snahou o změnu stávajícího vnímání závěsného obrazu. Dotyk obrazů je v galeriích obecně zakázán, zde naopak se jedná o "skin tester" vyžadujcí dotyk celou dlaní, s možností najít si svou barvu v multikulturním světě a nakládat s ní pak jako s jednou barev v paletě kultur.

Mulicultural Heaven
The series originated in 2005 as a response to the ongoing struggle between various worlds cultures and races. The concept is based on the idea of a hypothetical multicultural sky – places where celebrities of different cultures, religions and ideologies meet. In addition to the outlook, would come from such a meeting in the multicultural sky, perhaps radiating a certain amount of absurdity humor, which can be here on the ground with a remedy against constant conflicts. The concept is also an attempt to change the existing perception of the hanging image. The touch of images is generally prohibited in galleries; on the contrary, it is a "Skin Tester" requiring touch with the whole palm, with the ability to find your own color in a multicultural world and then treat it as one color in a variety of cultures.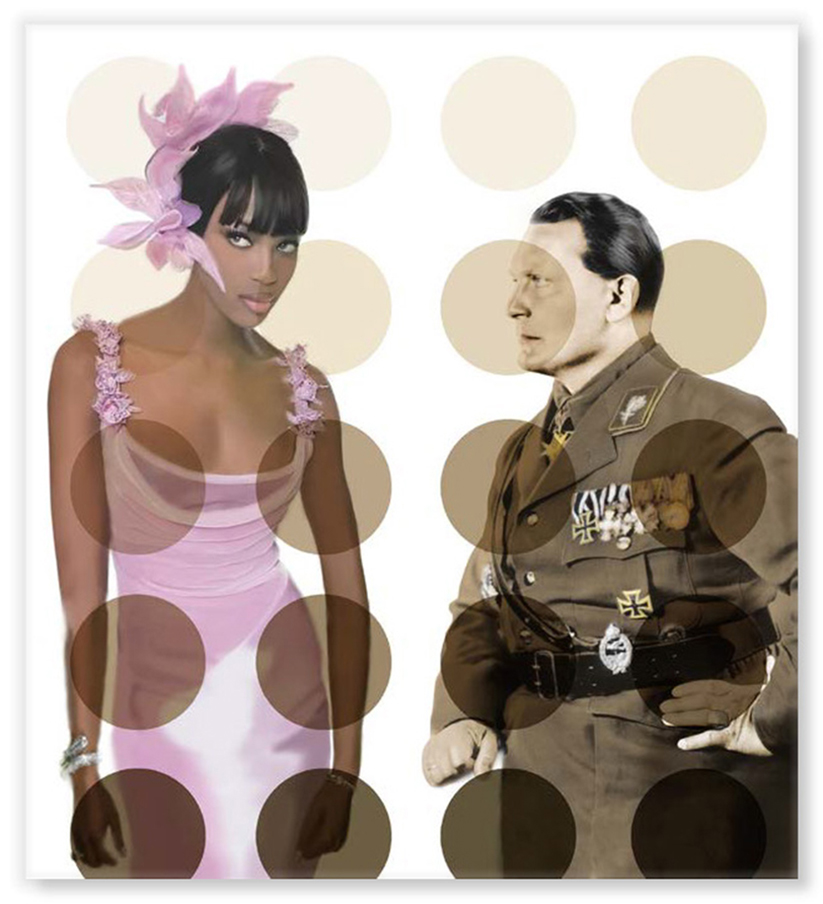 Multicultural Heaven  – Noemi & Goering, print on canvas / 100 x 110 cm, 2007,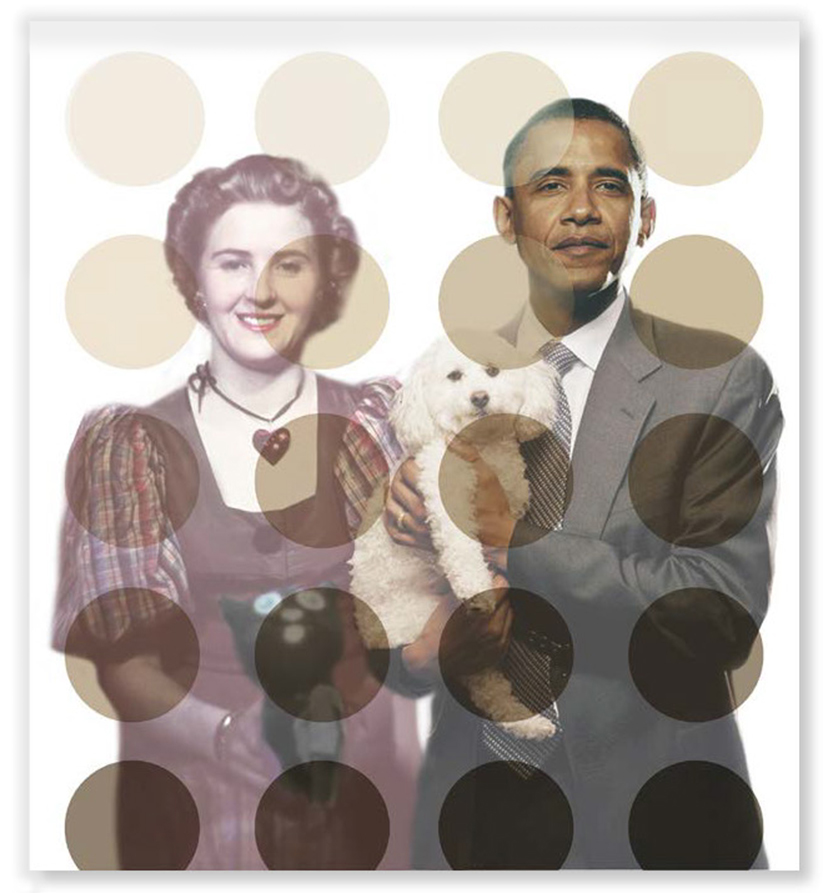 Multicultural Heaven  – Eva Braun & Barack, print on canvas / 100 x 110 cm, 2010,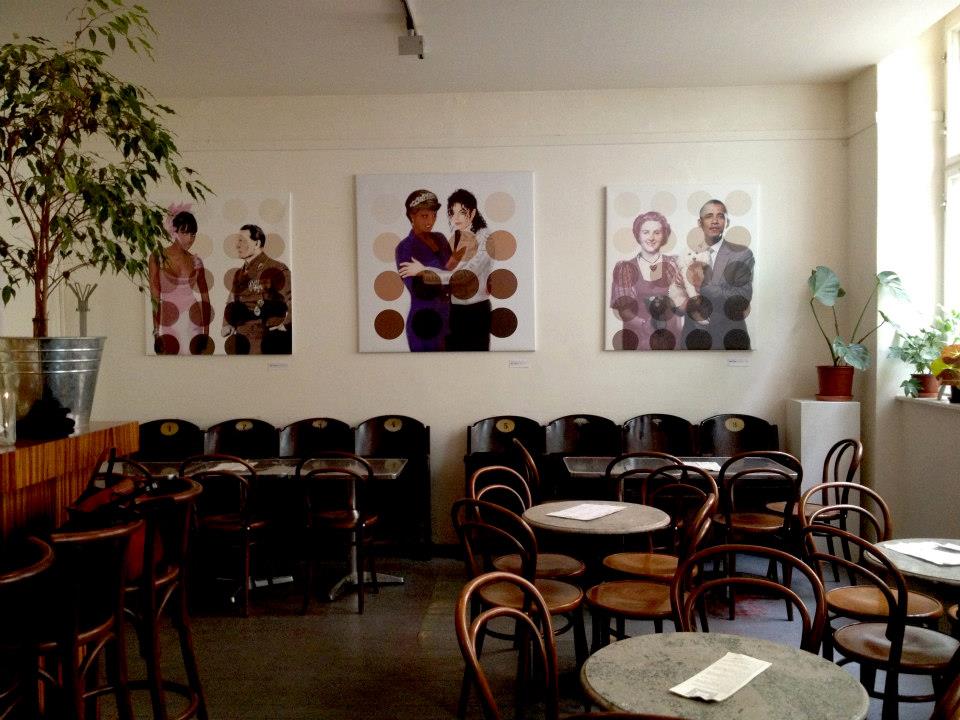 Indigo Concept Space /Multicultural Heaven  / Prague 1 /  Ostrovní 3  /2013,