Merge & Mao 2011 / print on canvas / 110 x 50 cm
Koncept "Zhodnocení měny"
vznikl jako reakce na žádost: "Dejte nějaký svůj obraz na aukci umění."
Žádost vyvolala tyto otázky:
Hodnota umění se měří hodnotou bankovek
a mohla by  se bankovka dražit v aukci stejně jako se draží umění ?
Je umělecký zásah do bankovky jejím znehodnocením nebo
naopak může její hodnotu výrazně zvýšit ?
Je-li zásah do bankovky trestným činem, je větší,
když dojde k zhodnocení bankovky ?
Má symbolika bankovky jinou moc než finanční ?
Jak může cenu bankovky změnit nebo povýšit význam obrazu nebo textu,
který se na bankovce objeví nově ?
Vytvořenou serii upravených bankovek jsem nechal dražit v aukcích
umělackých děl každý dollar za vyvolávací cenu jednoho dolaru.
Cena jednoho dolaru vzrostla až stopadesátinásobně.
Dražbu pořádala Diakonie a výtěžek šel na pomoc lidem ve státech
se znevýhodněnou sociální pomocí konkrétně do Ukrajiny.
.
.
.
Appreciation
Concept: currency appreciation
My questions: Can a bank note be auctioned at an auction the same as art?
Is an artistic intervention into the banknote destruction or vice versa cangreatly increase its value?
If interference with banknotes is an offence is it greater when a the banknote gains in value?
Does the symbolism of banknotes have other than only financial power?
How can a banknote elevate price the meaning of a picture or text that newly appears on it?
I made the series of modified banknotes and put in the auction.
Every dollar is worth the price of one dollar.
The price of one dollar rose to a hundred and fifty times.
The auction organized Diakonia and the proceeds went to help the people
in countries with disadvantaged social assistance specifically to Ukraine ..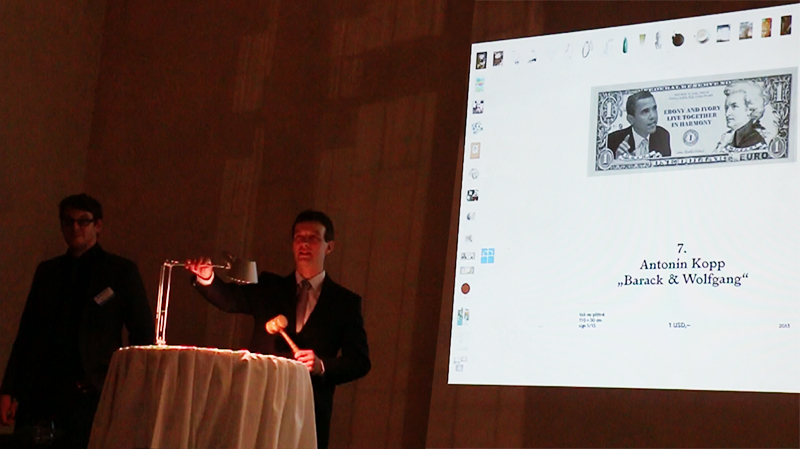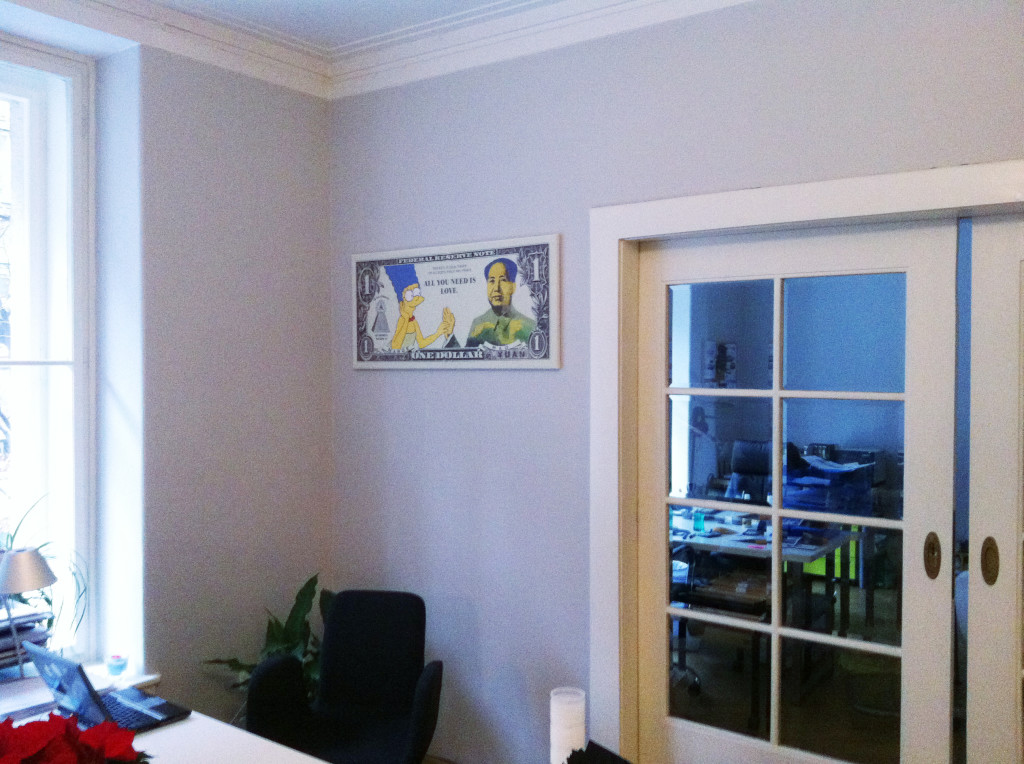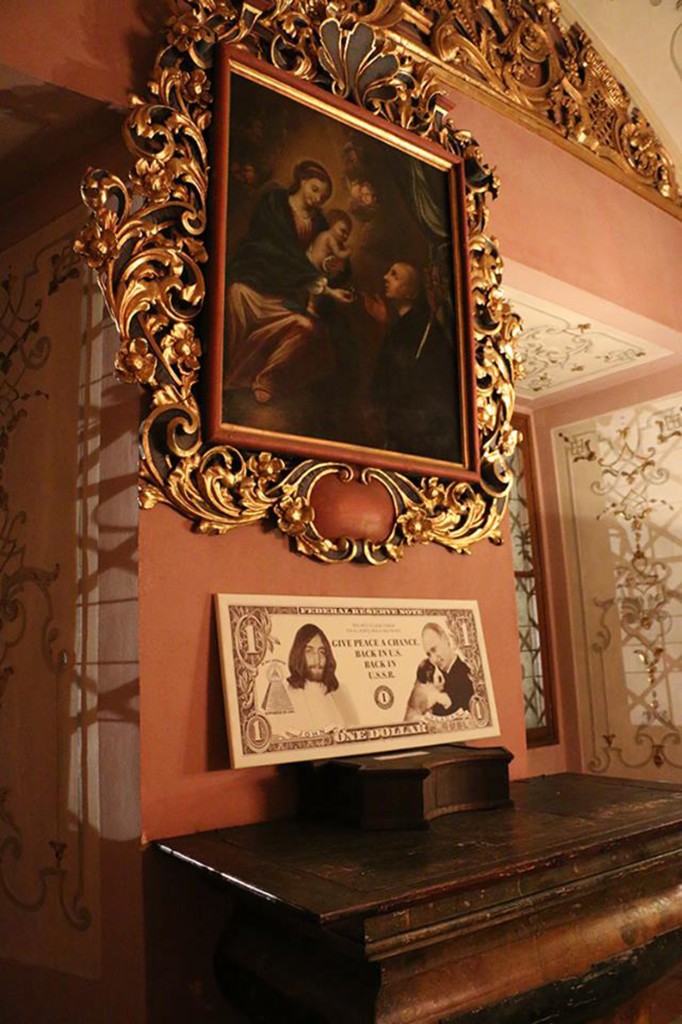 New Town Hall after the auction / print on cúaúer / 42×60 cm
.
.
.
.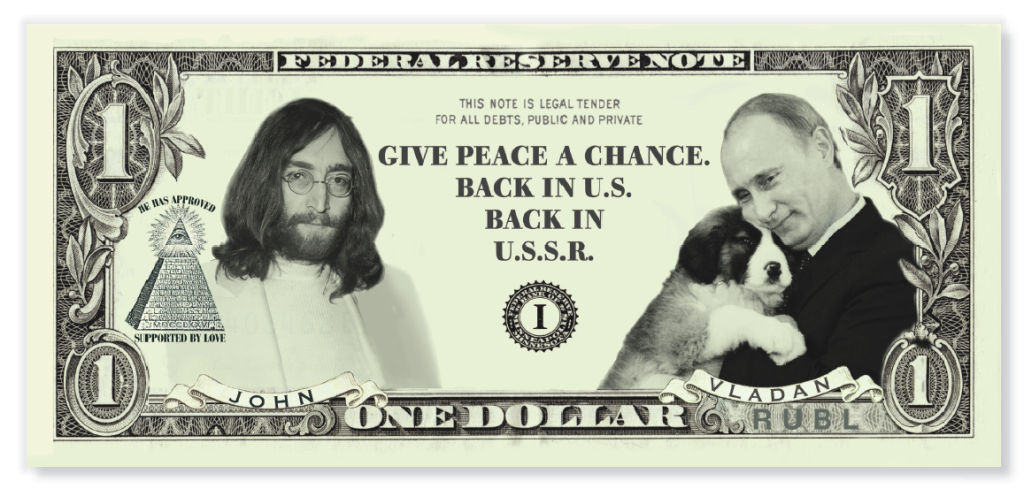 John & Vladimir 2014 / print on canvas / 110 x 50 cm
.
.
.
.
.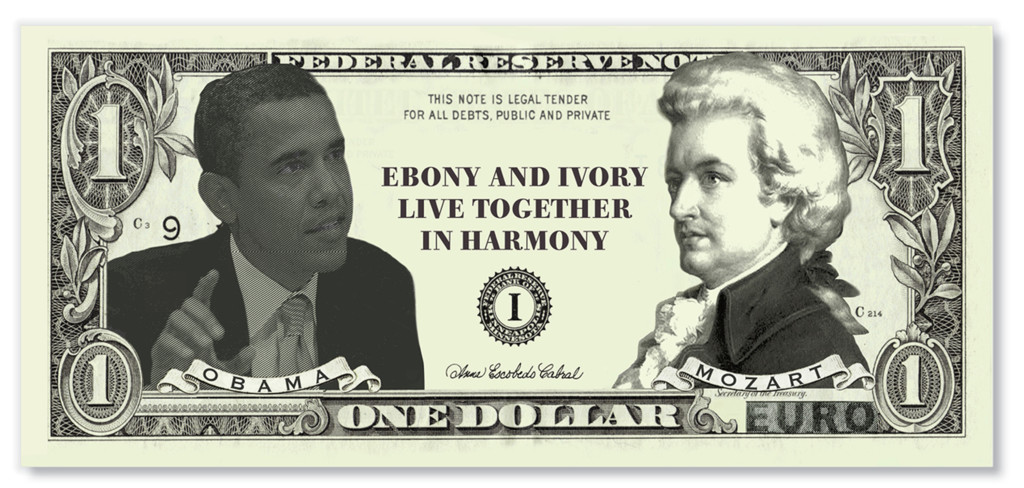 Barak & Amadeus 2013 / print on canvas / 110 x 50 cm
.
.
.
.
.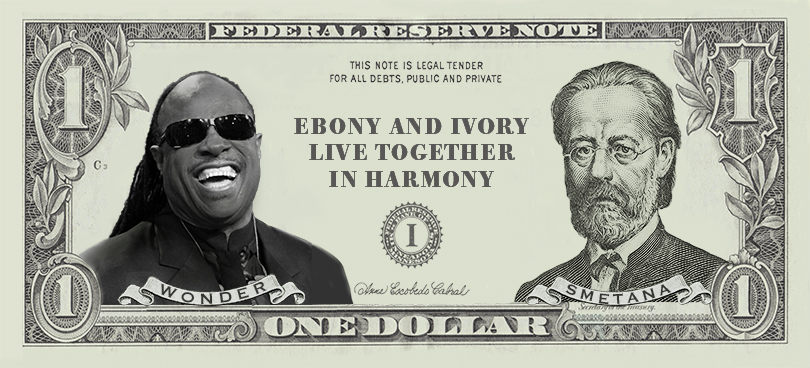 Stewie & Bedřich 2020 / print on canvas / 110 x 50 cm