Skin Tester 1 – Diana & Michael, print on canvas / 120 x 120 cm, 2005
Skin Tester – Testovač kůže
Série vznikla jako reakce na stále trvající boj mezi různými světovými kulturami a rasami. Taktéž je snahou o změnu stávajícího vnímání závěsného obrazu. I když je dotyk obrazů v galeriích obecně zakázán, zde naopak dotyk dlaní, by vám měl umožnit najít si svou barvu v multikulturním světě, aby jste s ní mohli nakládat jako s jednou barev ras nebo kultur. Při práci na této sérii mě provází zároveň představa jakéhosi hypotetického multikulturního nebe – místa, kde se setkávají osobnosti různých kultur, náboženství a ideologií – mrtví i živí. Kromě poznání, by z takového setkání v multikulturním nebi, asi vyzařovala i jistá dávka absurdního humoru, který může být jistým lékem proti stálým konfliktům.
Skin Tester
The series was created in response to the continuing struggle between the world' s different cultures and races. It is also an effort to change the current perception of classical painting. Although to touch paintings in galleries is generally prohibited, here the touch of palms or more accurately, thanks to makeshift attachment, placing the hand before the picture containing a palette of skin colours should allow you to find your colour in a multicultural world, so you can deal with it as one of many colours, races or cultures. While working on this series I was struck by a hypothetical notion of a multicultural heaven – the place where personalities from different cultures meet, religions and ideologies – the dead and alive. Besides knowledge, this sort of meeting would probably result in a certain amount absurd humour, which can be a certain cure for permanent conflicts.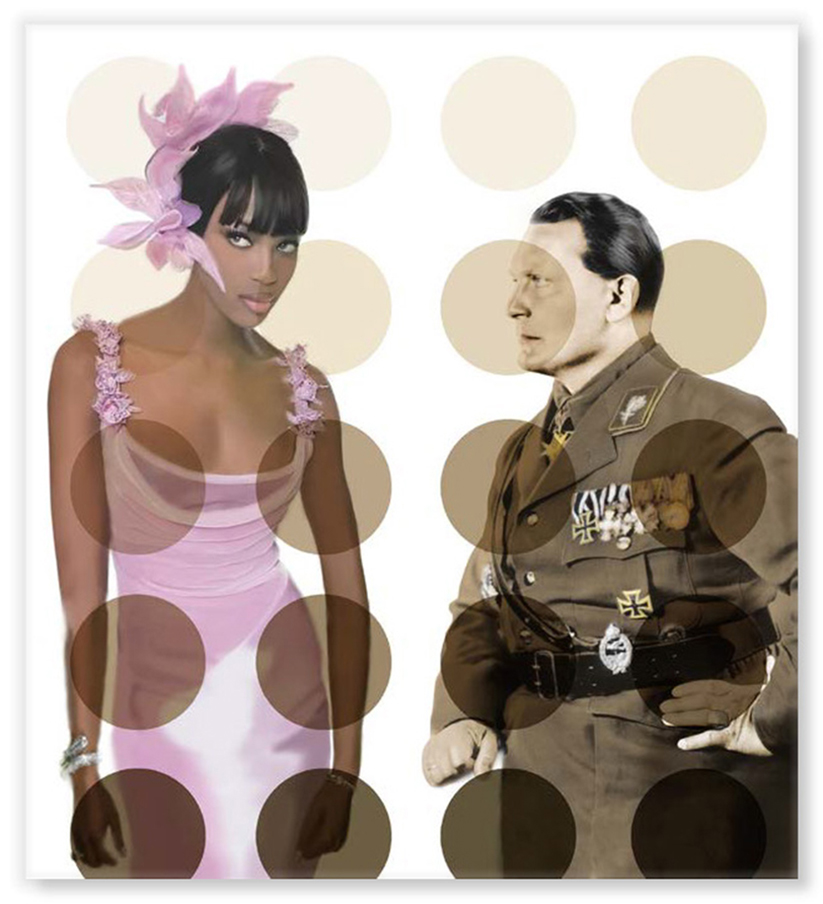 Skin Tester 2 – Noemi & Goering, print on canvas / 100 x 110 cm, 2007,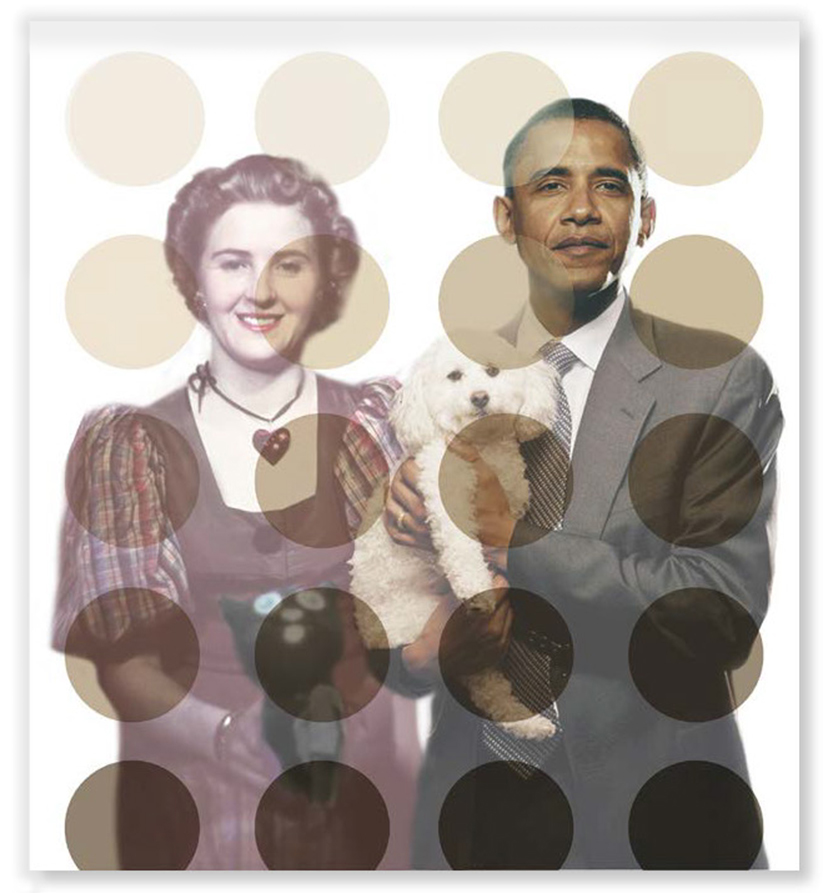 Skin Tester 3 – Eva Braun & Barack, print on canvas / 100 x 110 cm, 2010,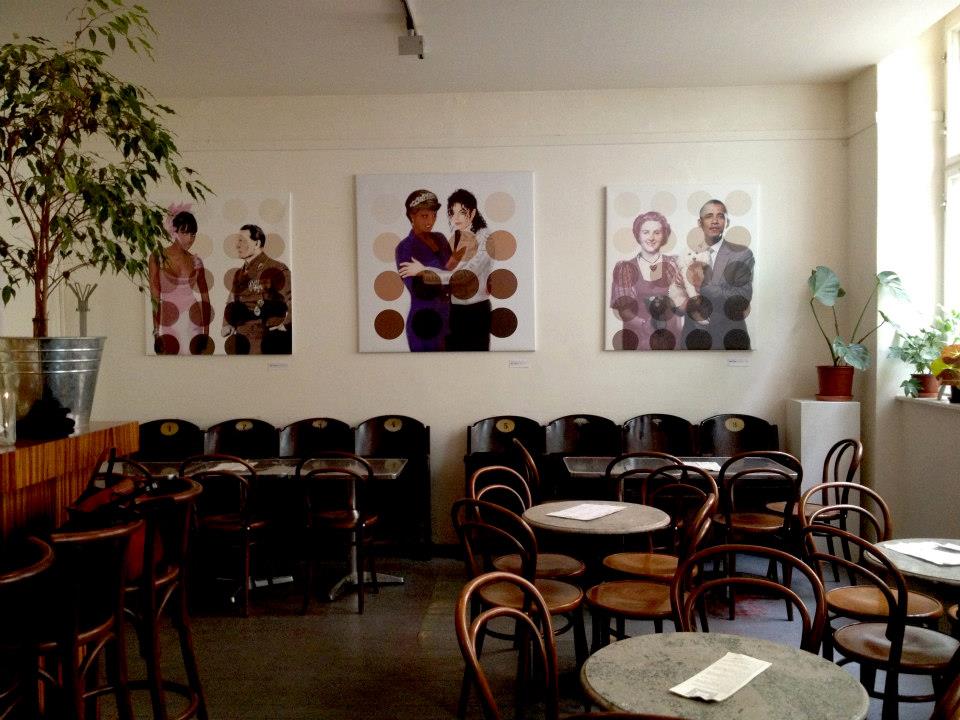 Indigo Concept Space /Multicult heaven / Prague 1 /  Ostrovní 3  /20103,